Saudi Arabia's superficial reforms won't mask ugliness of Wahhabism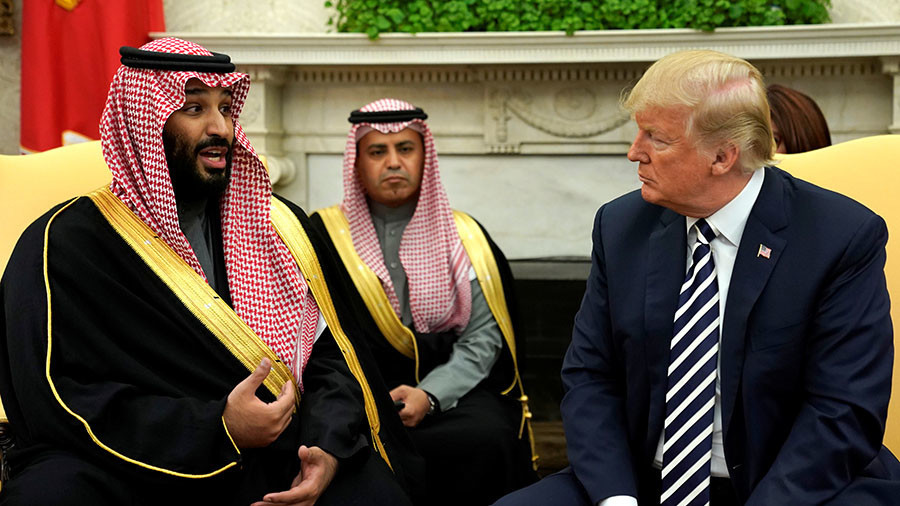 As Saudi Arabia's crown prince tours the United States on what has been dubbed a "charm offensive," the US media has gone into propaganda overdrive, whitewashing Mohammad Bin Salman as a "reformer" who is modernizing the kingdom.
Most of the spin has focused on presenting bin Salman as heroic reformer, particularly when it comes to women's rights.
Putting lipstick on Wahhabism
Even if Saudi Arabia were to give equal rights to women tomorrow, it wouldn't change the destructive impact the Saudis have had in the Middle East, the most important being the intentional spreading of Wahhabism – a toxic and hateful religion practiced in Saudi Arabia.
Spreading hate
The Middle East wasn't always plagued by regressive fundamentalism. Salafi jihadist groups like Al-Qaeda were not popular in the region and they still aren't. They have been violently imposed on people thanks in large part to the actions of Saudi Arabia in partnership with the US, which has a longstanding pattern of backing religious fundamentalists to further its geopolitical ambitions.
The US has played a similarly dirty game in Syria over the last six years, knowingly arming rebel groups linked to Al-Qaeda to weaken the Syrian government.
In spite of its role in spreading an ideology that inspires terrorism, Saudi Arabia continues to receive special treatment in Washington, first and foremost because it is an arm of US imperialism in the Middle East, but also because its leaders use their vast oil wealth buy friends in high places.
Buying hearts and minds
What I've always been most struck by is the genuine adoration American officials seem to have for their Saudi partners. In my experience, behind closed doors American officials despise working with the Israelis. They speak kindly of them publicly because they must, for geostrategic purposes and fear of ruining their careers by offending powerful pro-Israel lobby groups. But in the case of Saudi Arabia, American officials seem to genuinely like the Saudis.
This sort of thinking continues to dominate Washington's approach to the region with ever more disastrous consequences. Giving women in Saudi Arabia the right to drive, while a welcome development, won't change that.
The statements, views and opinions expressed in this column are solely those of the author and do not necessarily represent those of RT.